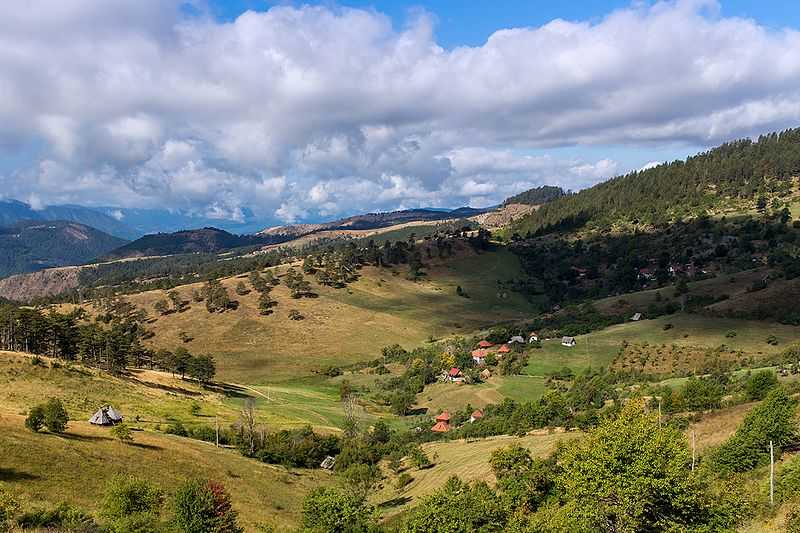 Zlatibor, the mountain for your perfect holiday
I love Zlatibor primarily because of the highest quality drinking water I have ever tasted in Serbia; incredibly tasty dried meat products and a sweet brandy from the open market, which are my favorite souvenirs, but also because of the exciting nightlife, which explains why many young couples decide to spend their holidays there.

However, through a day-trip I've found on the Serbian Adventures website, I first discovered and fell in love with some of its essential beauties, displaced from the hustle and bustle of downtown. That is why, dear adventurers, my recommendation for today is a day trip to Stopić Cave, Sirogojno ethnic-village and Gostiljski waterfalls.

Stopić Cave Rocks!
If you ask me, Stopic's Cave is the most tourist-friendly place to visit in this part of Serbia. The well-lit trails provide safety when walking through magnificent cave corridors, so everyone can be able to capture with eyes and camera the most interesting details nature has ever created! If cave-exploring is your passion, this one will really delight you!





Sirogojno Ethnic Village

Sirogojno is one of the oldest ethnic-villages in Serbia, which nurtures the memory of early life and traditional crafts of Zlatibor rural households. The replicas of houses, workshops, dairies, and food preparing tools will bring you back to the age of a free-spirited and healthy life. On the way out, please stop by the open market counter and watch how Sirogojno's most famous souvenirs come into life: you'll be able to watch how skillful hands of local women make sweaters which are so modern designed that every trendsetter would envy you!





Gostilje Waterfalls
Finally, a walk to Gostilje Waterfalls will perfectly complete your day and add more magical scenes to it. The fourth tallest waterfall in Serbia and the first in a series of Gostilna Waterfalls is a real delicacy not only for nature lovers but also for modern photobloggers and those seeking the most beautiful photo of Serbia's natural beauties.



If you liked my story, find your own tour on the website Serbian Adventures.com or just click here: https://bit.ly/2OsK7ED