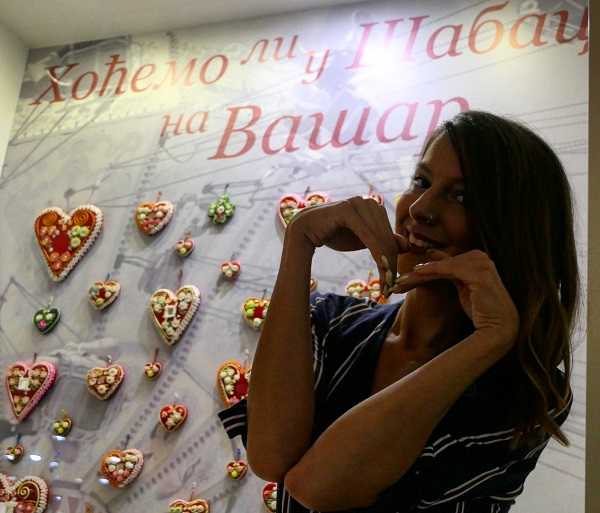 Welcome to Šabac!
The city of Šabac sits in the northwest of Serbia, a little away from the Bosnian border. Despite being modest in size, this city has produced many of Serbia's important historical figures: authors, artists, psychiatrists, and even Einstein's first wife Mileva Marić.
So, what's so special about the city? Many things. But, let's tell the story from the beginning.
First of all, Šabac is a city of many first things: the first piano, the first glass window, the first women doctor, the first billiards and playing cards. The old song says that even "Mona Lisa sent it kisses from the Louvre". We don't know if that was true, but what we do know is that the city was a heart of intellectuals' thoughts in the XIX century. Sabac is a town on the river Sava where you can eat the most delicious homemade ice cream, but also meet the most open-minded people.



What to see in Šabac?
The Church of St. Peter and Paul
It is the main orthodox church in the center of the city. The reason why most worshippers come to see is a perfect reproduction of Trojeručica, the venerated "wonder-working" icon of the Hilandar Monastery at the Mount Athos in Greece.
Other frescos were painted by the Russian artist Andrej Bicenko using the medieval fresco-secco technique.

The Fortress
Although not in perfect shape, taking into consideration how many times it had been destroyed in the past and then reerected, the old fortress or what's left of it – is doing just well.
In fact, it was an Ottoman construction, erected in 1471 by the Bosnian general Isa-Beg Ishaković and reinforced with stone ramparts in the 18th century. The Hungarians and after them the Austrians both had temporary control of the fortress at various times, but the Ottomans held it out until 1867, long after the rest of the city had reverted to Serbian rule.



The National Museum
Set on Masarikova Street, the city's museum presents the area's history and ethnography. You'll see Neolithic tools, weapons, and ceramics, then move on to compelling Roman artifacts such as jewelry, glass containers and bronze statues of Mercury and Venus. A must-see place.
The Dunjić House
This palatial townhouse was built in 1920 for the prominent military surgeon Mihailo Dunjić. Having been restored in the 1980s, this is an impressive piece of Neo-Renaissance architecture which gives you an idea of the lifestyle of the city's distinguished residents in the era.



Of course, there are many other things to be seen in the city, but you need to go there and see it for yourself. No matter if you take a short ride to the Kaona Monastery or you stay in the city for the famous Šabac Summer Festival, your stay will be remembered for three things: warm hospitality, interesting see sights and delicious food. Find your tour on the website SerbianAdventures.com or just follow the link: https://bit.ly/2Hv6cwG