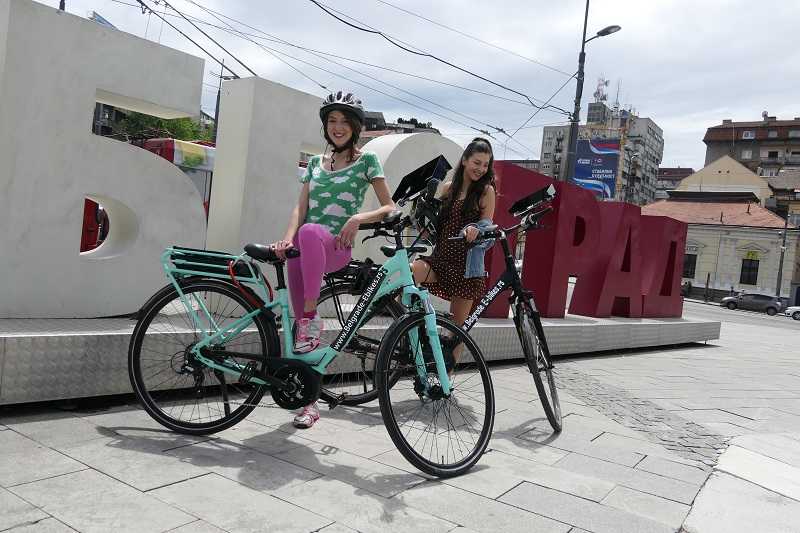 Seven amazing things to do in Belgrade
These are the recommendations of the
Serbian Adventures.com
website
on what to do and what to see
when visiting the capital of Serbia. All the Belgrade tours can be booked on the
SerbianAdventures.com
website or on the following link:
https://bit.ly/2Zqnq8x


1. E-bike Tour
It was only on this tour that you'll discover Belgrade in the most exciting way. E-bike is an eco-friendly way to get to your favorite locations quickly, easily and without any pre-training. What are the benefits? You avoid traffic jams and in agreement with your guide, you can determine the order and length of sightseeing breaks in squares, museums, and parks. Feel the life, beauty and cultural and historical value of Belgrade in the funniest and most interesting way. Your e-bike tour is on this link: https://bit.ly/2ZpR0ah



2. Belgrade Fortress Underground and Dungeons
Discover the mysteries of the ancient Roman well, look at Turkish-era torturers, hear the stories about the gunpowder room, which was used for storing weapons needed for the defense of the fortress in the seventeenth century, and for the craziest parties in the nineteenth, then find out the secret bunker quarters in which you would like to find shelter in if it comes once to the end of the world. Find more on the following link: https://bit.ly/2Pi28WN





3. Nikola Tesla Museum

The Nikola Tesla Museum is not only a classic collection of exhibits but also an interactive introduction to the childhood, life, and achievements of this greatest nineteenth-century scientific magician. Definitively a must-see!
Book a private tour and enjoy your visit to the fullest: https://bit.ly/2HpLEp1


4. Memorial Complex of Yugoslavia
We highly recommend a visit to the Memorial complex in the Museum of Yugoslavia! This experience will bring you back to the time of worshiping Tito, the greatest leader in the modern history of the Balkans. Take a peer at Tito's gift-collection, uniforms, and Relays of Youth he had been receiving for his birthday from the people of Yugoslavia. This is a very unique collection you won't see at any other museum!


We have three more suggestions for interesting rides through Belgrade: Open top bus sightseeing; cruising Sava and Danube rivers and a private tour through Belgrade and Zemun by car!


Choose your favorite perspective of discovering Belgrade and its landmarks, history, and culture. Have fun, enjoy trips, adventures, sightseeing and, of course, the most beautiful sunsets in the capital of Serbia.
Choose your own tour on www.serbianadventures.com – the website with the richest offer of excursions in Serbia!