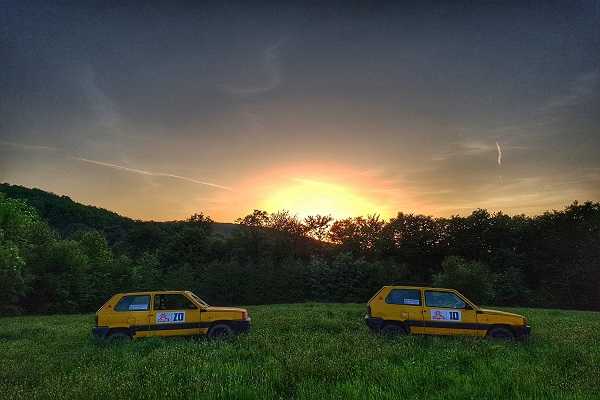 Panda Adventure: The Best Way to Explore Fruska Gora
First stop: The Petrovaradin Fortress
Gibraltar on the Danube River was once an unconquerable fortress but today it is a major tourist attraction. Once you're there, you'll be able to see the whole city as if on the palm of one's hand. These former military structures conceal a few small taverns and inns with pleasant ambiance. In these baroque surroundings with a magnificent view, sip homemade brandy or wine from the slopes of Fruška Gora, and you'll experience the true pleasure of being in Novi Sad!


Second stop: Sremski Karlovci

Scattered between the green slopes of the Fruška Gora Mount and the blueness of the Danube river, this small city is guarding the rich treasury of Serbian culture and spirituality in its edifices of priceless historical values. The streets of Sremski Karlovci are still celebrating the wine and the grapes you're about to taste in one of the most famous wineries.

All around Fruška Gora

Fruska Gora is a low altitude mountain in Vojvodina, famous for its monasteries, beautiful nature and an extensive network of hiking trails. The highest peak of rises 539 meters above sea level. In Fruska Gora there are a lot of villages, pastures, lakes, orchards, and vineyards. Also, there are about 20 monasteries, 17 of which are still active and open to the public. Some of the peaks offer jaw-dropping views over the whole Vojvodinian plain. You'll be able to see them all on this tour. Let the images speak instead of words...



One of the viewpoints in Fruška Gora


The view of the Danube river and slopes of Fruška Gora

The Besenovo Lake



If you want to taste the famous Fruška Gora wines, visit the monasteries and take a stroll through the unforgettable trails of this beautiful mountain near Novi Sad, book this adventure on the Serbian Adventures website, or choose another one which works best for you.
You just need to click on this link: https://bit.ly/2BuCxQR


Also, if you would rather see the tour with your own eyes, watch the video on our YouTube Channel: https://www.youtube.com/watch?v=xJN_RhEReoU

Note that all our videos are translated into English.