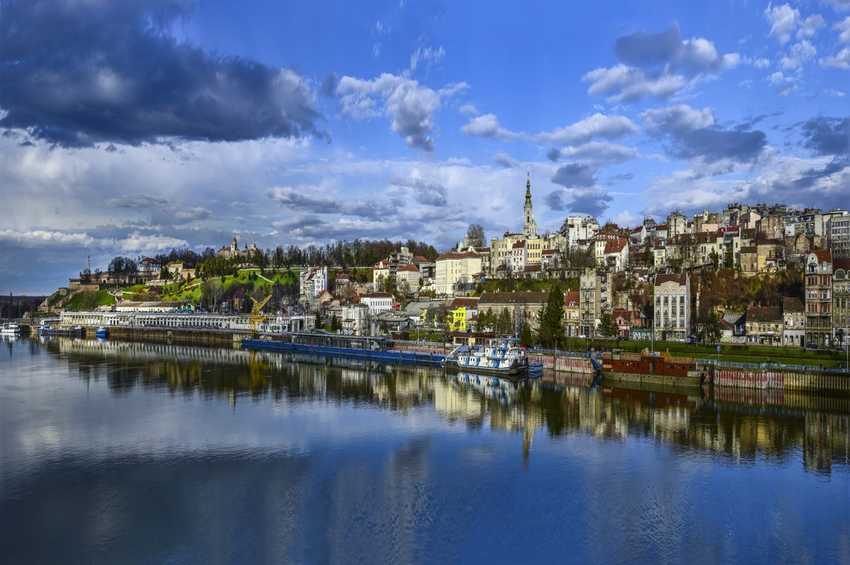 Things to do and see in Belgrade
Author: Vladimir Dulović
The capital of Serbia emerged from isolation and troubles in 2001 and soon became a destination for those in the know. Few years later and it came to be publicized as a destination for backpackers and youth – rough, cheap, welcoming. In the last decade it definitely re-appeared on the map of popular destinations in Europe and now hundreds of thousands of tourists, young and old, well-off or hitchhikers, from East or West arrive here every year on their own, in organized tours, for a few days or longer. They arrive for a good reason, we might add, as there is rarely a place that packs such a good value with such variety of original experiences.
First and foremost one must mention Belgrade's rivers, the Danube and Sava, beloved by all, where you will see a sightseeing boat tour passing a party boat, a wedding on the river, the beach or the Museum of Modern Art - all during the few minutes of a short river cruise. Another thing not to miss here is Belgrade fortress, an extensive fortification mixing Roman, medieval and 18th century fortifications where views extending across the rivers can be combined with a visit to underground passages and dungeons.
One person associated with Belgrade that everyone knows is Nikola Tesla whose personal belongings and all of his records are stored in Tesla Museum where some of his inventions are also exhibited. There are several monuments dedicated to Tesla around Belgrade, his effigy can be found on the 100 dinar note and Belgrade airport is named after him.
If staying only for a day or two a private day tour will give you the best idea of city's life and a lot of insider information on how people get by. A day tour in Belgrade might be enough to see the city center if walking but you will need to travel by bus, taxi or visit it by car to see sites such as the Zemun quarter with its small streets or the wooded Mount Avala with its TV tower and 1930s Memorial to Unknown Soldier. For those who dislike much walking Belgrade by car is always a good option, though driving in Belgrade is no fun unless you know the city's streets well. To see some of the interesting sights around the city center such as the massive Saint Sava church with all the glitter and gold or the Tito Mausoleum with its story of socialist Yugoslavia, but also to see real life in modernist New Belgrade one of the panoramic sightseeing tours - especially those in an open-air bus where one can make the best out of Belgrade's sun - might be the best option.
There are many puzzling things in Belgrade and many ways to learn about the city. One of these is to investigate the alternative side of Belgrade with its street art, concept stores, trendy cafés and clubs.
Do not take Belgrade at a face value. There is much more to this city than meets the eye – people, food, music, rakia, stories… It is as complicated as its 2000 years long history and as friendly as a hug from its 1.8 million inhabitants.