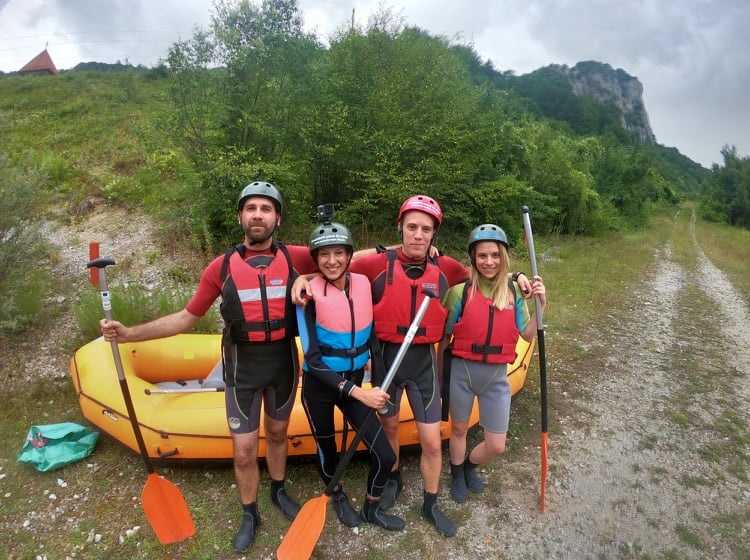 Rafting on the Lim River, an unforgettable adventure
Picturesque emerald-green Lim river starts at the foot of Prokletije mountain as a shunt of a wonderful Plav Lake. The river got its name after the Latin word "limes" (border), because of its role throughout history when it really was a border between the Eastern and Western Roman Empire and also, between the Ottoman and Austro-Hungarian Empire.
Rafting on the Serbian part of the Lim river starts from the Kumanica Monastery, on the very border between Serbia and Montenegro.



Kumanica Monastery was built in the 14th century. Over the centuries, the monastery was ruined many times but it was restored for at least five times. Nowadays Kumanica is a famous and popular place for believers and other travelers as well.
The river Lim changes with the seasons. In springtime, due to the high water-level, Lim is wild and suitable for extreme rafting, but during summertime rafting on Lim is easy-going because of the lower water-level.
Rafting starts with the Kumanica rapid, which flows under the bridge. After a Kumanica bridge, Lim flows through a beautiful canyon. The canyon is about 10 km long. There are several rapids in this part of the flow which speed varies through different periods.


At the end of the canyon, a small town Brodarevo is located in the valley, in which we can finish rafting or continue through the second canyon of Lim. This part of canyon runs us through a few interesting rapids to popular local beaches - Lučice and Petrovac where we can also finish our rafting.


Sopotnica waterfalls are a very attractive place, very close to our rafting endpoint.
You can book this tour on the following link: https://www.serbianadventures.com/sr/adventure/view/630/rafting-limom
If you want to see the fun with your own eyes, watch the video on our YouTube channel: https://www.youtube.com/watch?v=SPAiRXigKfc&t=73s
.